Rencontrez George—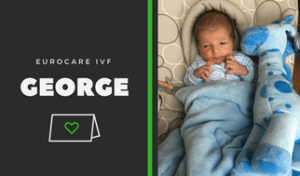 A huge thank you to the Doctor and our coordinator Lyndsay Cameron, we would like to announce the arrival of George Mather born on January 20th 2017. The support and advice received from all the staff in Cyprus was amazing, I would highly recommend this clinic to anyone wishing to explore IVF.
From infertility to twins:
Our patients from Iraq faced years of infertility and uncertainty before IVF finally allowed them to have the family they'd always desired.
This amazing story shows us that sometimes patience and perseverance have a magical effect before which difficulties disappear.
Accueil. Mon bébé est beau. Mon corps est fort. Ma naissance compte.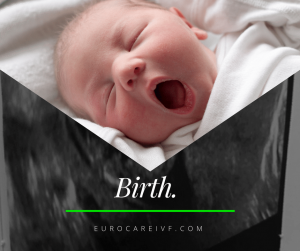 Rien n'apporte plus de joie à une famille que la naissance d'un enfant.
Les nouveaux parents, grands-parents, tantes et oncles sont tous remplis de joie et d'excitation à la pensée de ce nouveau chapitre passionnant.
Nous sommes heureux d'annoncer les naissances suivantes de d'euroCARE:
Nous contacter
Once you click the button you will receive your quote in your email within a few minutes and we will never spam you.
World-Class Fertility Care
Modern clinic boasting state-of-the-art equipment, advanced IVF procedures, and the leading IVF specialists in North Cyprus.
Affordable Treatment.
Exceptional services and costs that are reasonable.